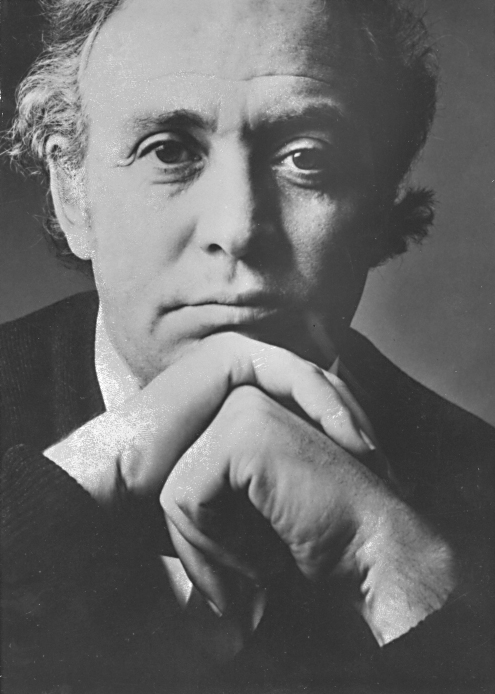 Martin Garbus is one of the country's leading trial lawyers. Marty Garbus has appeared before the United States Supreme Court as well as trial and appellate courts throughout the nation, in over 100 cases.
Trial lawyer Martin Garbus has diverse litigation experience including copyright, intellectual property, commercial, corporate, criminal defense, First Amendment, free speech, estates, class action, entertainment, libel, and Internet law.
Time Magazine has called Martin Garbus "legendary," and "one of the greatest trial lawyers in the country."
The Guardian, one of England's leading newspapers, has declared him "one of the world's finest trial lawyers" and "founder of one of the country's most prestigious law firms."
Fortune Magazine, CNN, Business Week, legal magazines and journals, and other media have designated Mr. Garbus "one of the nation's premier First Amendment attorneys," "a ferocious litigator," "a pit bull," and an attorney "with an extraordinarily diverse practice."
Over the last 12 years, New York Magazine and Los Angeles Magazine have named Marty Garbus both one of America's best trial lawyers and one of America's best intellectual-property lawyers.
Martin Garbus' courtroom skills have earned him a distinguished reputation as a trial lawyer. He is an expert at every aspect of litigation and trial, from jury selection to cross-examination to summation. His cases have established new legal precedents in the Supreme Court and in courts throughout the country.
Martin Garbus has argued before the United States Supreme Court, testified before the United States Congress, and the New York and California legislative branches many times on many issues, as well as testifying before numerous federal and state agencies.
Mr. Garbus has also taught trial practice at the Yale Law School and Constitutional law at Columbia. His other teaching engagements include classes in Beijing, China, and Prague, Czech Republic. He has lived and practiced in China and Italy as well as in the United States. He is the author of six books and numerous articles that have appeared in the New York Times, the Washington Post, the Los Angeles Times and various legal publications. He has given hundreds of speeches on various aspects of law before Bar Associations, corporations, and law schools, as well as on CBS, NBC, ABC, CNN, and other television and radio networks. Martin Garbus' devotion to ethics, justice, free speech, and the law has garnered him enormous respect within the legal community, commercial and corporate sectors, and beyond. This has earned him numerous honors including designation in Who's Who in America, a Profile in the New York Times, and inclusion in Who's Who in Best Lawyers in America, as well as awards from his law school and college and praise from his numerous high-profile clients.
Most Recent Profiles
New York Magazine (June 23, 2009) – "123 Minutes With Liz and Martin Garbus"
Publisher's Weekly (June 29, 2009) – "Fight for Your Right"
New York Times (May 25, 2007) – "Defender of the Controversial, Now of Imus"
Super Lawyers (2006) – "Redford is Not a Cigarette, and Other Entertainment Law Stories"
Click here to view more of Mr. Garbus's profiles by the media.
Admissions
U.S. Supreme Court
U.S. Court of Appeals for the Second, Sixth, and Ninth Circuits
U.S. District Court, Southern and Eastern Districts of New York
Pro hoc vice in California, Nebraska, Minnesota, Alabama, Florida, and Louisiana Federal District Courts
Courts of the State of New York
Positions Held
Co-director, Columbia University Center on Social Policy
Director-Counsel, Roger Baldwin Foundation
Legal Director, American Civil Liberties Union
Associate Director, American Civil Liberties Union
Chairman of the Board, Lawyers Constitutional Defense Committee
Chairman and Founder, Committee to Abolish Capital Punishment
Memberships
Association of the Bar of the City of New York
Committees on Criminal Justice, Criminal Courts, Copyright, Intellectual Property, Media
Lawyers and Organizations
Martin Garbus has participated with the following lawyers in cases, projects, and controversies: Robert Bork, Kenneth Starr, Victor Kovner, Michael Ratner, Kathleen Sullivan, Victor Navasky, David Cole, Herbert Wachtell, Martin Lipton, Charles Fried, Gerald Lefcourt, Leonard Weinglass, William Coleman, Stephen Shapiro, Shearman and Sterling, Michael Cardozo, Jonattan Zittrain , Daniel Petrocelli, Michael Hess, and Barry Sheck
Martin Garbus has worked with the following organizations: ACLU, NYCLU, New York Times, Daily News, Association of American Publishers, Motion Picture Association, Center for Constitutional Rights, Electronic Frontier Foundation, and Berkman Center.
Read more about Marty Garbus: